Dr. Post specializes in building exceptional fences and decks (see testimonials), renovations, frames a wide variety of buildings and drills fence post holes and deck posts (piles). Learn more about each of our services below.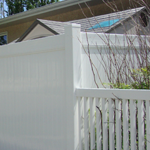 View our gallery to stimulate creative ideas for your fence. We build a wide range of fences, from rural pasture fences, to elaborate yard enclosures. Whether you are looking for aesthetic benefits, solid area enclosures, or both, we can provide you with the perfect fence to meet your needs and your preferences. Choose from wood, PVC and acrylic, metals, stone and masonry, or any combination or modification of these products to complete your fencing project.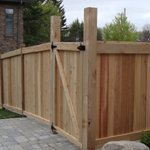 Are you thinking about tackling a fence or deck project this year? Do you want to save some money on a installation costs but don't know where to start? Dr. Post is now offering DIY Packages to help you build your fence or deck like a Pro. If you have any questions regarding our DIY Packages, please contact us.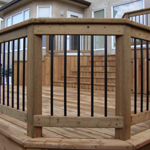 Spring, summer and autumn are prime prairie deck seasons. But with Dr. Post, winter becomes "deck time", as well! As one of our customers boasts, "You could drive a forklift onto (this deck) without damaging it." Yes, we build solid decks. However, our emphasis is on the quality & utility of your deck. We want your deck to be a statement of your unique preferences and desires. Dr. Post works closely with you to choose the best design, the best materials and the best price, so that you can enjoy the best quality deck, year-round.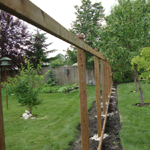 We don't build houses, or even fences on the proverbial sand. We build our fences & decks starting with solid, well-bored, well-packed post holes and support piles, using the best practices established by the fencing industry. But we don't demand that you have us build your fence or deck. You may have another contractor in mind to do the remainder of the construction, or you may be an enthusiastic do-it-yourselfer. Call us for a price quote on post & deck pile drilling, independent of your deck or fence construction.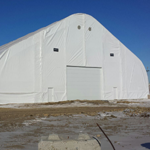 From simple yard sheds, to garages, to cabin, cottage or house framing & renovation, Dr. Post provides quality service at attractive rates. When we turn to sub-contractors to assist us, we make sure that they are fully equipped to provide the best service, and stand by their workmanship as if we had completed every phase and component ourselves. Dr. Post is the company to call for a wide range of construction needs and homeowner building projects.
Please note: While Dr. Post is not responsible or liable for any marking of property lines, we make every effort to ensure accuracy of our installations, and will be pleased to liaise with your surveyor to make sure that your fence line is accurate. Please have property lines marked or a current survey of the property available